Duanjiazhuang, Jinzhou City, Hebei Province
Hotline: 0311-85021355 13603211369
Fax: 0311-85021277 0311-85021355
Contact: Ms. Li
Email: sjzkerui@163.com 352147959@qq.com
a brief introdction:
Safety tool cabinet 2000 * 800 * 450mm Safety tool cabinet 2000 * 800 * 450mm
detail intruduction:
I. Overview of the tool cabinet:
Insulation tools are used in a large amount in power systems for operation. However, due to various reasons such as weather, insulation tools are extremely susceptible to moisture, and the insulation performance of the insulation tools after moisture is reduced, which seriously endangers the lives of maintenance personnel. 就是用来进行绝缘工具的存放或保管。 The safety tool cabinet produced by our factory is used to store or keep insulated tools.
Technical standards:
1. The material of the cabinet is cold-rolled steel plate, rolled and welded, the thickness of the steel plate is 1.2mm, and the weight of the cabinet is 75 kg, which ensures the bearing strength and standing stability.
2. The surface of the cabinet is electrostatic-corrosive plastic spraying, and the color is camel gray wrinkle. The cabinet door is equipped with transparent organic glass. Through the glass door, you can see various sorts of tools.
3. Cabinet outline specifications: height * width * depth 2000 * 800 * 450mm, flexible movement and easy placement.
Height * width * depth 2400 * 1200 * 600mm, with directional wheels and rings.
The above are common sizes, and special size safety tool cabinets can also be customized.
4. The cabinet structure can be grouped and designed according to the space occupied by the number and size of the products placed by the customer. It is tailor-made for safety tools, organized in an orderly manner, and stored neatly.
3. Other safety tool cabinets:
, 接地线柜等。 Intelligent safety tool cabinet , grounding cabinet, etc.
Product Message
Verification code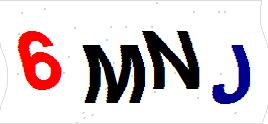 Click for another
Note: 1. You can use the shortcut keys Alt + S or Ctrl + Enter to send information!
2. If necessary, please leave your contact details!
Hebei Public Security Bureau No. 13018302001137